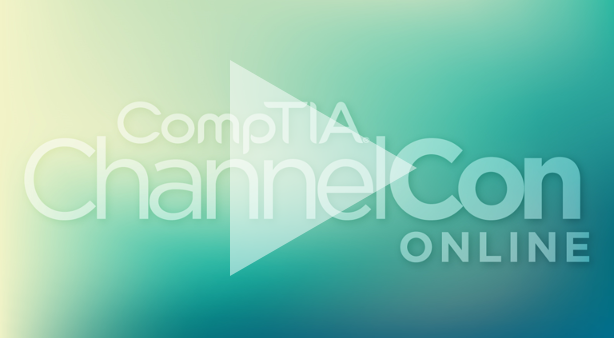 ---
READ ALL ABOUT IT
Check out full coverage of ChannelCon Online.
---
The solutions showcase page will remain open and active through the end of the year so make sure to connect and engage with more than 100 vendors.
---
Re-visit the ChannelCon Online 2020 Speakers and Programming Blelow
Get Future Focused
In this fast-paced, high stakes world, it's not enough to be successful today. Your business customers need you to provide technology solutions that will keep them on top next week, next year and beyond. Join other tech innovators and thought leaders online for three inspiring days of learning, collaborating and developing the tools necessary to grow business—today and tomorrow.

Vendor Education
Get the latest insights on working with your partners in our current environment and how to move forward with the new normal. Beyond ChannelCon Online, we'll share how you can keep your channel account managers trained and engaged with their partners.
Community Forums
Powered by CompTIA Communities, join your peers in interactive sessions dedicated around a variety of technology topics. Industry experts and thought leaders provide valuable insights into the latest business trends as well as practical tips to grow your business.
Tech Forward
Learn more about the latest innovations and business-building strategies surrounding drones, artificial intelligence, internet of things, blockchain and more. Industry experts will talk about business opportunities and how the latest technologies can fit into your current offerings.
Biz Tech
It's time to make your own destiny! Learn new go-to-market strategies in our Biz Tech track focusing on leading edge technology solutions for your customers and current lines of business.